Ivana Yi DDS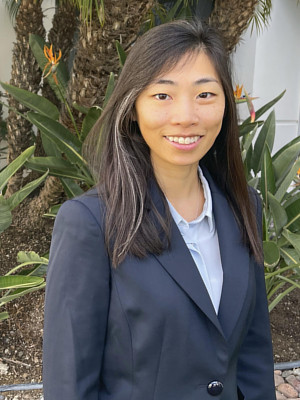 As part of your oral health team, I am committed to providing personalized and compassionate periodontal care to meet your treatment needs and goals.
Dr. Ivana Yi
Education and Professional Activities
Through Dr. Yi's specialty training at the VA Medical Center in Los Angeles, Dr. Yi has experience in treating patients with an array of medical conditions and extensive knowledge in pre-restorative periodontics to provide exceptional surgical care. She is well-versed in the diagnosis and treatment of periodontal disease, dental implants, and complex restorative rehabilitation of the mouth. Dr. Yi has developed distinct clinical expertise in implant placement, gum grafting and bone grafting, treatment of periodontal disease and dental implant disease along with intravenous conscious sedation.
Dr. Yi is an active member of the American Dental Association, California Dental Association, and American Academy of Periodontology.
Beyond the Practice
Outside of the office, Dr. Yi enjoys staying active through running, exploring the outdoors, and looks forward to skiing every winter season.